Diamond Head Snorkel Turtle Cruise
Diamond Head Snorkel Turtle Cruise
Tour Information
Total Duration: 2 Hours
Availability: Daily
Fully Catered!
Shower & Towels Provided!
$100 OFF Original Price!
Limited Availability!
All Ages Welcome
The Maori Warrior II is a 51ft vessel that is fully equipped with a spacious open back deck for fun in the sun. Great views from all around in your private charter. The Maori Warrior II is equipped with a large swim step and climbing ladder for your snorkeling and swimming adventure, it facilitates your entry into Oahu's warm Hawaiian Waters where you may experience a close encounter with our famed Hawaiian Sea Turtles. Locally known as Honu!
Enjoy the hospitality of our local crew and the amenities we offer onboard our boat charter Oahu. A rinse shower and fresh towels will await you after your swimming and snorkeling. Nice Lounge Chairs and Couches for your comfort and sunbathing pleasure. Our comfortably furnished enclosed cabin and private bathroom are available for your enjoyment and convenience.

We always bring a nice assortment of fresh fruits and snacks as well as refreshments. Feel free to bring onboard your own cooler with cocktails to enjoy during your trip. We can't wait to have you onboard!
**Tour Provided by Diamond Head Cruises
Tour Information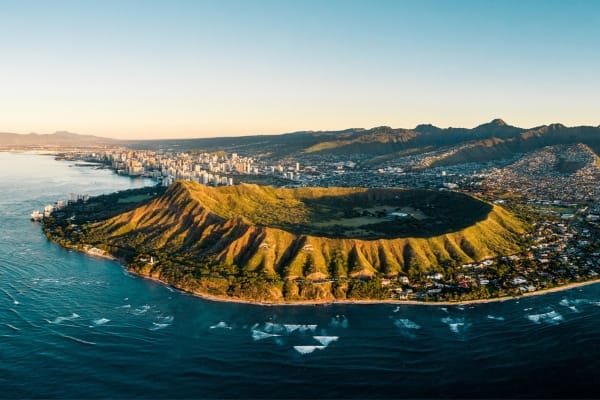 $99 Person Special! (Usually $199)